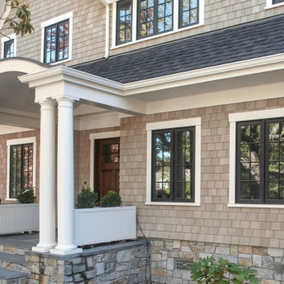 Your home's window design is the key to its performance. In hot, humid, and unpredictable climates like Raleigh/Durham, energy-efficient windows that protect your home are a priority for high performance.
There are various reasons to consider vinyl siding for your home in coastal climates like Raleigh, NC. It offers affordability and durability when you work with the right products. Here are a few more reasons, along with some inspiration, to help you decide if vinyl siding will work for you.
In Winston-Salem, millwork offers homeowners plenty of ways to add personality. Color palettes, materials, and appliances are all part of a home's overall aesthetic, and being able to customize your home's look is key to letting its personality shine.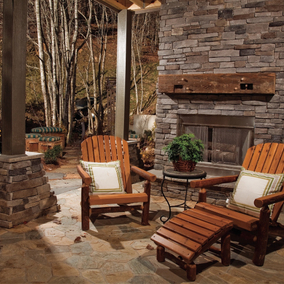 For homeowners in Raleigh, stone veneer siding offers tons of design opportunities, whether you're building a new home and need a strong exterior or remodeling your living room. Stone veneer is a great option for interior and exterior home design, and the following projects might inspire a few of your own ideas.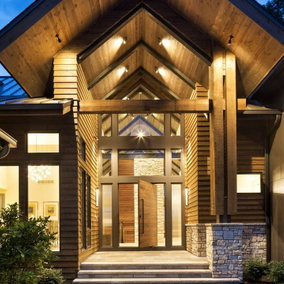 The exterior doors of a home say a lot about its style, and we've seen some gorgeous trends here in the Winston-Salem area when it comes to door design. But what kind of door works best for your home? If you're looking for exterior, front, or patio doors for your own house in Winston-Salem, there are a few things to keep in mind.
Here at Talbert Building Supply, we recently expanded our business, and our newest location is in Danville, VA. This area of Virginia has seen pivotal historic events and cultural shifts, and the city of Danville has roots dating back to the Revolutionary War. We're proud to serve the community and look forward to exploring one of the most famous regions in the Commonwealth.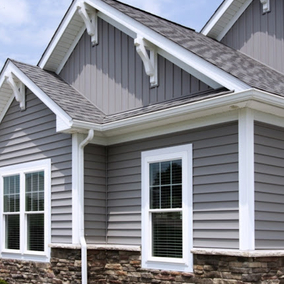 Choosing the right products for your new home or remodel can be a challenge, but vinyl is a popular exterior material with customers at Talbert Building Supply because of its low maintenance and affordability. Builders and homeowners have a full menu of vinyl products to choose from, whether you need railings, windows or siding. From estimation on your vinyl siding project to installation support, our team at Talbert is there to serve our customers. We talked with our Vinyl Products team members, Hillary Youell and Jeff Higgins, about the latest trends and available vinyl products for homes today.
Clemmons is a village in Forsyth County, North Carolina, just outside Winston-Salem, and it's home to one of Talbert's newest branch locations. Despite its size, Clemmons offers residents and visitors quite a few things to see and do. Here are a few ways you can explore the Village of Clemmons and what you need to know before visiting.